About Us
ClouDesk Inc. is a provider of cloud services, based on Amazon Web Services (AWS). The ClouDesk Inc. is a subsidiary of the OneWayForward Inc., a Registered Partner of Amazon Web Services (AWS), recognized with the following:
Accredited AWS Business Professional
Accredited AWS Technical Professional
AWS TCO and Cloud Economics accreditation
The following are official credentials received from AWS Partner Training:
As a registered consulting partner with AWS, we provide an array of various services. We also diversify our offerings by providing other services related to Microsoft Azure and Google Cloud Platform.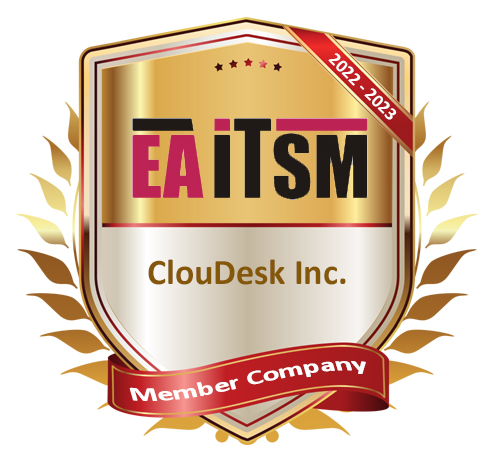 The ClouDesk Inc. is a company member in the EAITSM Inc., a regional community platform for ITSM professionals.
Watch recording of overview presentation at the 12th Annual Conference of the EAITSM Inc., Dec. 7th, 2020
(Arabic Speaking)
Organization Chart